Feb 24, 2020
The PandemicTech Innovation Fellowship 2020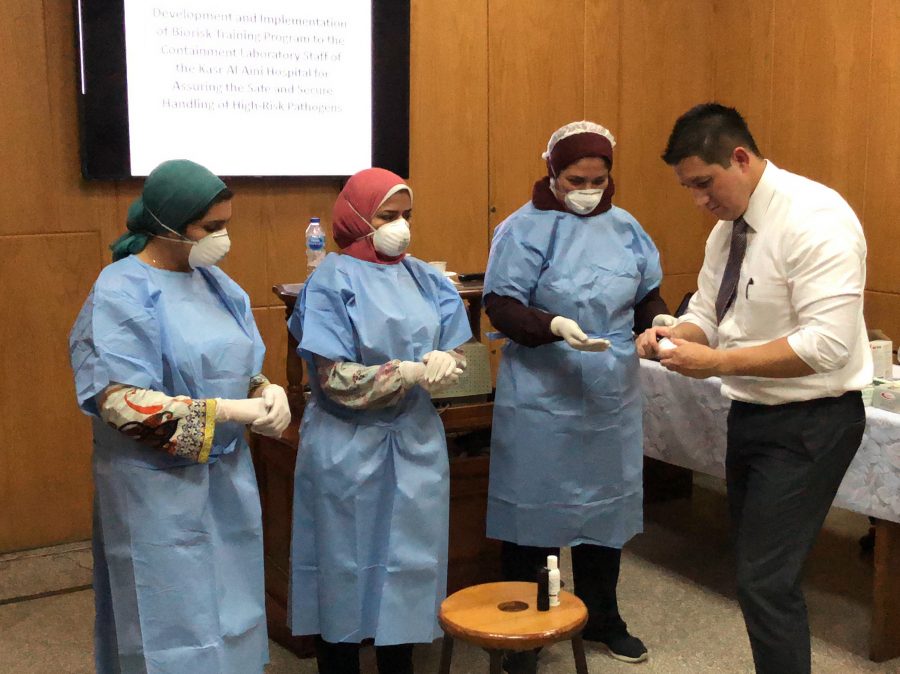 UPDATE: The PandemicTech Innovation Fellowship 2020 is closed to new applications as of December 31, 2020.
PandemicTech is thrilled to announce The PandemicTech Innovation Fellowship 2020 — a US $100,000 initiative to identify and support the most promising global health security innovators leading the fight against pandemic infectious disease threats.
The COVID-19 pandemic, the 2018 outbreak of Ebola virus in the Democratic Republic of the Congo, and deadly outbreaks within the last decade of influenza, MERS, SARS, and Zika have consistently demonstrated the need for locally driven innovative approaches to confronting these dynamic challenges. PandemicTech is a community of innovators backed by a network of resources dedicated to improving global health security; we are seeking fresh ideas and new partners as we continue to build this community.
AWARDS
PandemicTech will provide a total of US $100,000 in funding to support PandemicTech Fellows for the 2020 program year. Awards will vary in amount between $2,000 — $20,000 based on the funding needed for each specific project. Awards can be a combination of grant funding and equity investment depending on the project type, stage, and specific fiscal needs. The makeup of funding will occur at the discretion of PandemicTech and will be clearly documented prior to commitment to or acceptance of funding.
In addition to executing the proposed project, PandemicTech fellows are expected to join the PandemicTech advisory network and contribute to the PandemicTech innovation community as possible during the course of their fellowship. Fellows will have full access to the resources of the PandemicTech community during the course of the fellowship and are encouraged to remain part of the PandemicTech community following the conclusion of specific funded projects.
SPECIAL FOCUS
Special consideration will be provided to projects that address the COVID-19 coronavirus given the timing of the PandemicTech Fellowship for 2020.
APPLICATION CRITERIA
PandemicTech is seeking a diverse cadre of fellows who can bring an innovative perspective to global health security and fighting pandemic infectious disease outbreaks. This is a purposefully broad descriptor that reflects our interest in reviewing a diverse and innovative set of proposals.
Applicants should fit the following criteria:
1. Applicants must be at least 18 years of age and will be required to provide identity verification prior to receiving any award (e.g. passport, national identification).
2. Applicants must have at minimum a university-level degree (e.g. bachelor's degree). Applicants with advanced degrees (or in an advanced degree program) are prioritized.
3. Applicants should ideally work in a profession broadly related to global health security. While common examples of primary profession may include public health official, field epidemiologist, physician, nurse, microbiologist, laboratory technician, biosafety officer, research scientist, or biotechnologist, we are also seeking startup founders, entrepreneurs, political scientists, diplomacy professionals, statisticians, or anyone with a creative approach to improving global health security.
4. We will prioritize applications that feature a path towards financial sustainability. We encourage submissions from both for-profit and non-profit entities.
5. Applications are encouraged from idea stage through execution stage, although applicants who have demonstrated proof-of-concept or who have relevant pre-existing work for review will receive priority.
6. Applicants will be required to participate in a virtual interview with members of the PandemicTech team in addition to submission of the following application materials:
APPLICATION INSTRUCTIONS
Applications are accepted and evaluated on a rolling basis.
Interested applicants are requested to submit the following information in PDF format via email to contact@pandemictech.com:
(1) Curriculum Vitae or Resume that includes contact information (email, address, phone, and preferred communication method)
(2) Fellowship Project Proposal (maximum 2,000 words total) that addresses the following questions:
1. What problem are you trying to solve?
2. What is your idea for solving this problem?
3. Why are you the right person to solve this problem?
4. What is your experience with global health security, outbreak prevention and response, or related fields?
5. What is the implementation status of this solution? (e.g., minimum viable product, idea-stage, etc.)
6. How much funding has been committed or received for this idea to date?
7. What resources, financial and non-financial, do you need to develop and implement your solution and how would you spend requested funding?
8. How will your solution achieve financial sustainability?
9. What is the timeframe for executing your proposed project?
10. How will being a PandemicTech fellow contribute to your ability to improve global health security?
(3) Supporting Documentation — links, videos, photos, etc.
ADDITIONAL CONSIDERATIONS:
Funding recipients may be required to provide documentation of use of funding received at the discretion of PandemicTech.
INFORMATION:
Please contact us with any questions via email contact@pandemictech.com